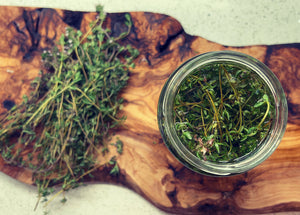 Preorder Sale: The Apothecary Video Course
Regular price $19.99 Sale
"Apothecary" is an ancient term for those who produce healing remedies from raw materials. In times of old, local healers would go to the apothecary to obtain the healing remedies they give to their patients. This course takes you far beyond theory and deep into the world of plant processing. We will turn natural plants, oils, waxes, and more into a wide array of healing remedies. Your video download will arrive by email by June 23.
*Learn about the active chemicals in each plant/herb we use, their effects on the body, and how to process the plant for maximum effectiveness.
*Make your own healing balm/lotion
*Make a medicinal poultice/plaster
*Make a medicinal liniment
*Brew a medicinal tea
*Make a disinfecting rinse (oral and wounds)
*and more!
REFUND POLICY: this is a digital product and cannot be refunded.