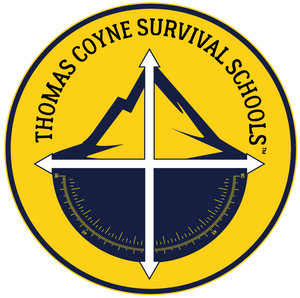 1 Day Critical Survival Skills
Regular price $125.00 Sale
Shopping for someone else but not sure what to give them? Give them the gift of choice with a Coyne Survival Schools gift card.
This gift card can be applied toward any 7 Day Cross Climate Course. They also never expire! These are non-refundable. Thank you for choosing T.C.S.S! Feel free to contact us with any questions at all. 805.441.7750
Gift cards are delivered by email and contain instructions to redeem them at checkout. Our gift cards have no additional processing fees.
ESTABLISHING THE FUNDAMENTALS: COURSE OVERVIEW
Get hands on and test yourself during this single day training intensive. We developed this course to; introduce the public (persons of all ages and physical abilities) to critical survival skills, and give students to their first taste of field training. If you are looking to become more independent, competent, and safe in the outdoors, then we want to give you a good start and get you on track. On this course you get hands on training with: 
*Fire making: Learn to make a fire in ANY weather- wet or dry. 

*Water purification: Learn "gearless" water purification as well as common purification and treatment measures.
*Shelter: Construct an all weather survival shelter.
 
*Emergency signals: Learn improvised as well as emergency signaling methods for getting rescue fast.
 
*Exposure: Learn to identify and treat hypo/hyperthermia in the field. Exposure is the #1 killer in an outdoor survival situation.
 
*Review the most common outdoor emergencies and learn how to avoid them. Learn to not make the "easy" mistakes.
 
*Readiness: Learn how to prepare an emergency kit for the most common emergencies encountered in the field. 
*AND MORE!